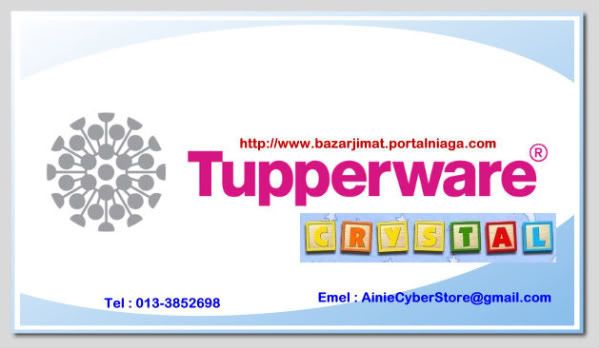 I'm join Tupperware because I enjoy using the product. They're real good quality and cute! Two thing for sure is that they're long lasting and has life time guarantee. Then I "ajak" my mother and sisters to use Tupperware, now we have so many Tupperware at home.
We don't use & bring mineral bottle to office on in our fridge. Instead we use Tupperware tumbler such as Handy Cool Tumbler and Water Fridge Bottle.
For instance & hot lunch, there is the microwavable Rock N Serve & CrystalWave collections.
For fridge and freezer, there are the FridgeSmart & FreezerMate collections. It's amzing product. No frost inside.
For kitchen storage there is the ever wonderful & a popular Modular Mates. This collection is a popular choice among Tupperware lovers.
Okay, these are just a few of the collections available from Tupperware. There are more of course. Join Tupperware today and learn the benefits.